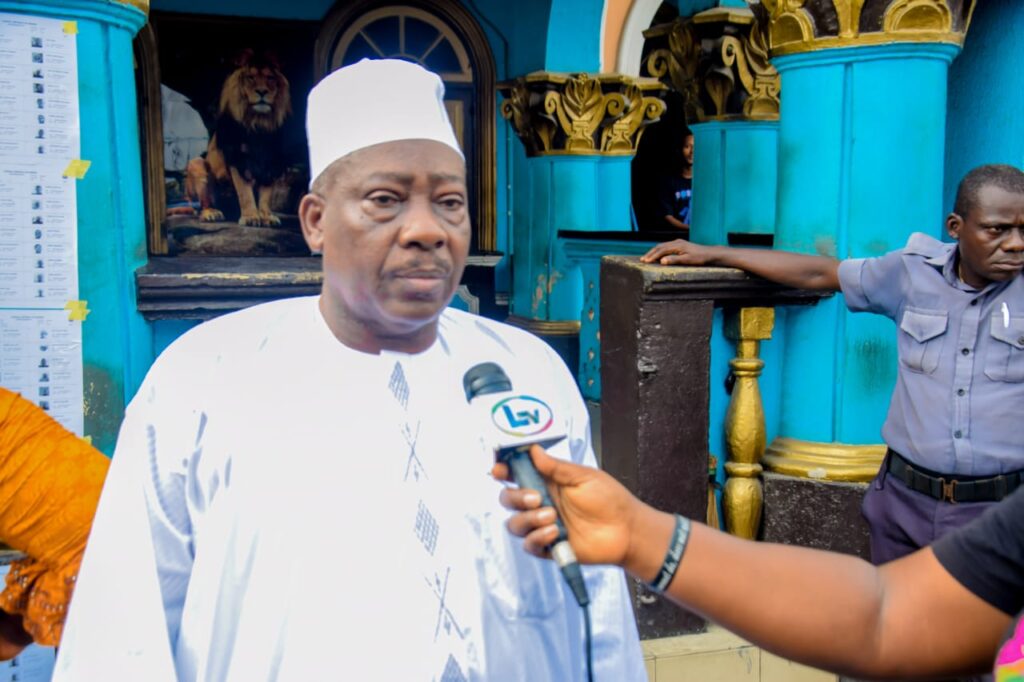 This was the tone of kabiyesi oba ojora's voice, after the successful victory of ASHIWAJU of Lagos was declared, as the ASHIWAJU of Nigeria. Who is to lead the entire, nation of Nigeria, into her dreamed next level, of the Renewed hope.

The kabiyesi, HRM OBA DR ENGR FAO AROMIRE OBA OJORA OF IJORA AND IGANMU kingdom, who is known with his unique spirit of transformation, gladly celebrate his fellow agents of transformation, ASHIWAJU BOLA AHMED TINUBU, after his pronouncements as the presidential elect of the federal republic of Nigeria, by the INEC chairman.
His Royal Majesty, lay emphasis on the positive impact of ASHIWAJU BOLA AHMED TINUBU, in Ijora and IGANMU kingdom during his administration as the executive governor of Lagos state.
The, KABIYESI said if not for the ASHIWAJU initiative and the foundation he laid during his administration, Ijora kingdom may not have experienced the positive turnaround we are enjoying, today.


The, Alaiyeluwa oba ojora, further charged the entire lagocians, who desired the glorious Lagos and who also care for the continuity of Lagos being the center of excellent, to jointly participate in the forthcoming gubernatorial and state house of assembly election on the 11th March, 2023.
Oba ojora loudly said, it's not yet time for relaxation, because" To whom much is given, much is expected".
This is the reason for the collective clarion call, and all the Lagosians and the entire residents of Lagos state, must put all hands on deck.
Just as it is rightly said, "A tree does not make a forest".
The necessity is laid on us as one big family, to collectively team up as brothers and sisters,to ensure that we come out in mass to perform our civic right even as we did during the presidential election , to achieve the continuity of a better Lagos.
It is too obvious , that the good foundation for a better Lagos has already been laid in the past few years, it's on this note our collective efforts are needed for the perfection of the structure laid, for a better Lagos state.
HRM OBA DR ENGR FAO AROMIRE OBA OJORA OF IJORA AND IGANMU KINGDOM CARES