OJORA KINGDOM'S YOUTH, EXPERIENCE PEACE AT LAST
The Increased in stress and anxiety among the Youths and young adults in Ojora kingdom which may negatively affect the forthcoming general election exercise in Ijora kingdom, was today drastically and totally put to an end, through the intermediate of Alhaji chief RILWAN YEKIN OLAWALE, THE OLORI ODO of Ijora and IGANMU kingdom.
The ojora kingdom and its enviros, which was known to be the city of refuge, has been under the siege of unrest, for the residents and traders.
The unrest which was inspired as the result of rivalry and disputes among some selected youth gangs. Of course, many measures have been put in place by the authorities to put an end to the riot, but of no avail. This has led to the decrease in mutual relationships among the youths in the community.
The olori ODO of Ijora and IGANMU kingdom the person of Alhaji chief RILWAN YEKIN OLAWALE, took it upon himself and intervene into the source and the cause of the dispute, With the involvement of the DPO, Ijora police station .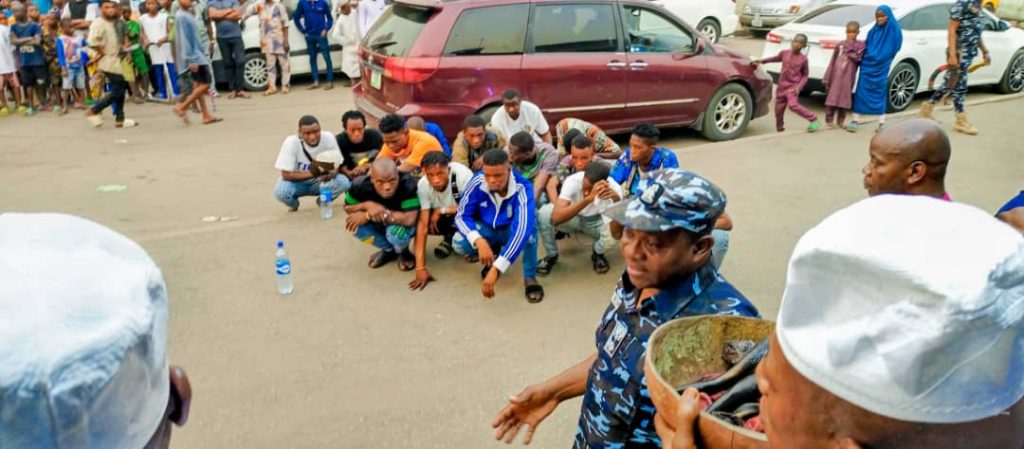 After the series of meetings with the affected gangs, the olori ODO of Ijora and IGANMU kingdom was able to win the Soul of the Said youth for peace.
The affected Youths were led by the olori ODO of Ijora and IGANMU kingdom, to the ancient palace of ojora kingdom, to officially apologize to the Royal father HRM OBA DR ENGR FAO AROMIRE OBA OJORA OF IJORA AND IGANMU, for the setback the community have experienced as the results of the chaos caused by the youth to the entire Ojora kingdom.
The Royal father who charged the youth with his own personal youth age experience. Said in his speech that had it been he had allowed his youth age to be negatively used, he wouldn't have been privileged to seat on the throne of his forefathers.
KABIYESI further charged the youth that there are great future leaders among you all, leaders like Gov Sanwo Olu, Hon. Sanni Eshinlokun, Hon. Mojisola Ojora Meranda, even the sought after leader ASHIWAJU BOLA AHMED TINUBU. Had it been they have abused their youth age, we would not be here today propagating and campaigning for them.
KABIYESI, lastly said that you all know that the general election is behind the corner, you must not jeopardize the efforts we've put in place for all the candidates of our choice. Even as we all prepare to come out in mass to vote, You must all allow peace to reign. And paradventure, if there is anyone among you who is not in support of the peace of this kingdom, such person will meet with untimely death, said the king.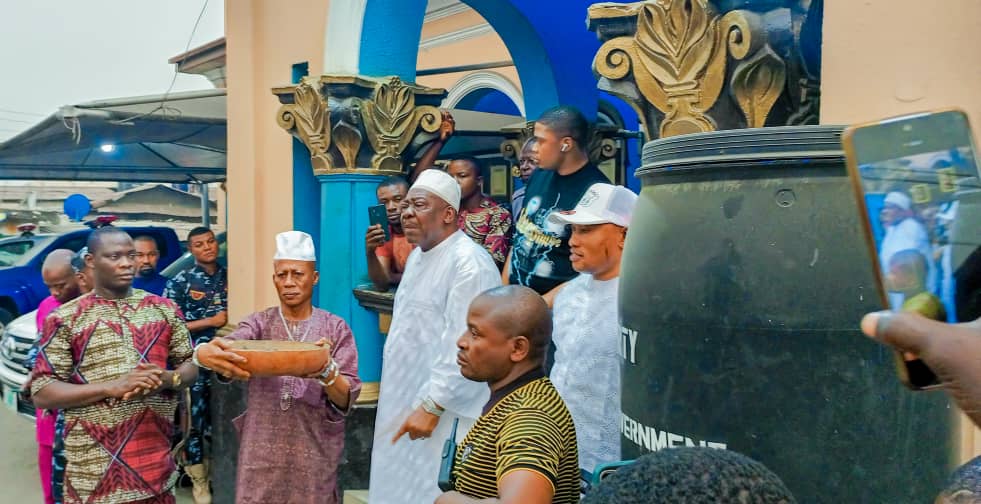 The meeting was crowned with a joyous embrace among the youths, which ha been together for a while.