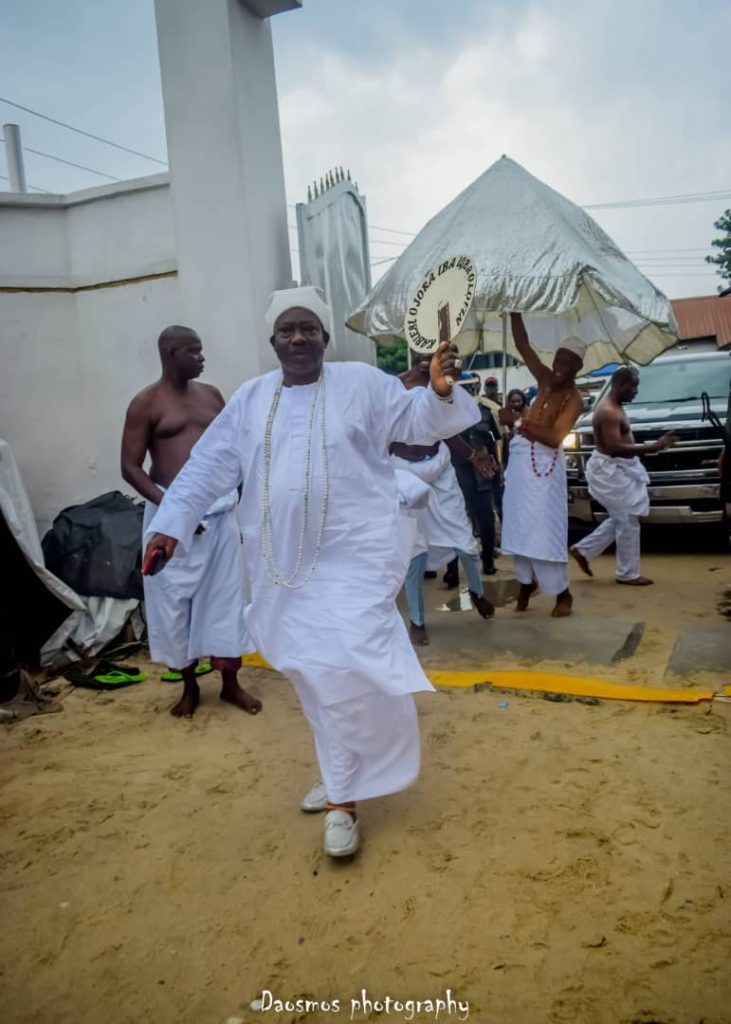 Culture, as it is usually believed, entails a totality of traits and characters that are peculiar to a people to the extent that it marks them out from other peoples or societies.
Africa is beautiful continent rich in culture with great diversities-
As its believed that culture provides important social and economic benefits. With improved learning and health, increased tolerance, and opportunities to come together with others royal houses who observe the same tradition and culture.
OSEE AGBO IDDO OLOFIN EJIWA  : is not an exception tradition , it's also a sought after culture that enhances the  quality of life and increases overall well-being for both individuals and communities dwellers at large, where EJIWA festival is being observed.
It's a tradition been observed every nine (9th) days, of the week.
It's been observed at the Elegba EJIGA playing ground.
Today being the first Osee Agbo Iddo Olofin ejiwa , in the year 2022, is a memorial blissful day, to all kingdoms, most especially the IDDO OLOFIN.
For the fact to be privileged to have the presence of HRM OBA OJORA, THE IIBA IGBA OLOFIN, to perform the IWURE (TRADITIONAL PRAYER) For everyone present.
Although it's the usual habits of HRM OBA OJORA, to promote the culture and heritage in the entire kingdoms visited.
His majesty oba AbdulFatai Aremu Oyeyinka Aromire, the Ojora of Ijora and IGANMU kingdom in his speech at arrival, emphasize that we must not allow the western world education to snatched and derailed us, of our prestigious tradition and culture, because it the tradition is superior to any religious.
His majesty also uses the medium to admonished everyone present, to impact our world with the culture and traditions with the good spirit of African.
Wishing everyone an abundant blessings from OLODUMARE , peace, joy, success and a week full of positive impacts. HRM OBA DR ENGR FAO AROMIRE OBA OJORA OF IJORA AND IGANMU KINGDOM CARES