Sheikh Alli Balogun was born in 1830, to a Nupe Prince of Tapa ancestry and an Awori woman of Isale Eko extraction. He was named Alli Abubakar. He was the seventh child of Abubakar aka Makanjuola.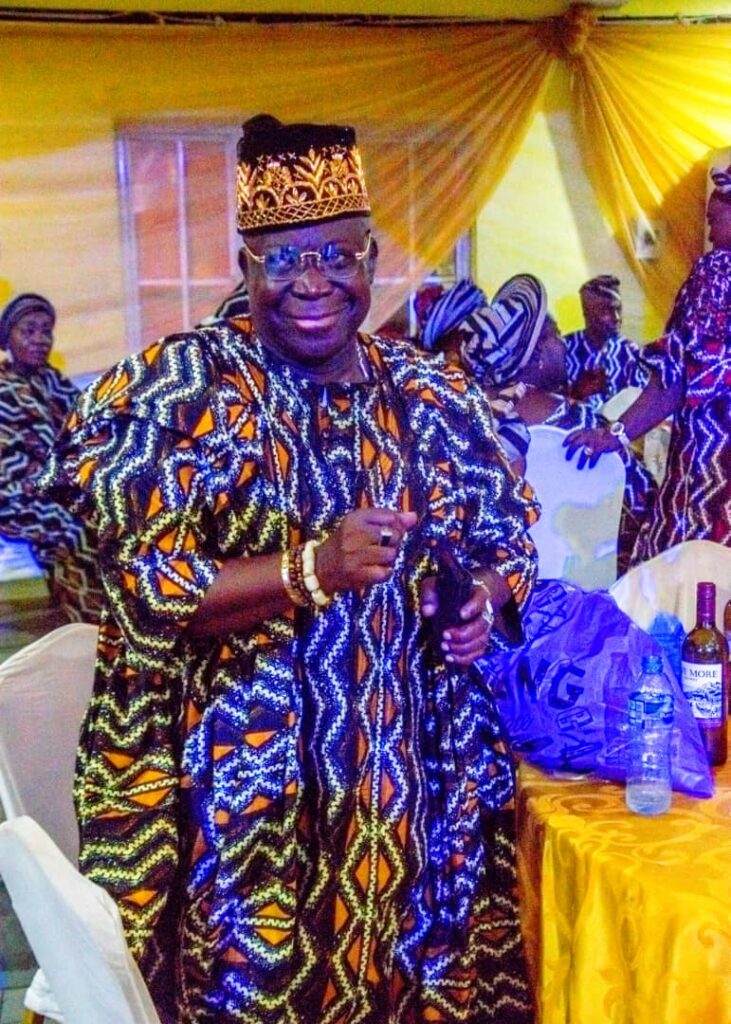 A precocious child, his first educational exposure was to learning and reciting the Holy Quran, its spiritual impacts, its various intricacies, and its many other robust specificities.
Not long after, his father passed and his uncle took charge of his upbringing. Shortly after, his uncle also passed.
Barely into his twenties, he knew that the inherited business game his father established had to change and be built upon. From being harboured, tutored, and guided, he now had to break out on his own and fully take control of his life.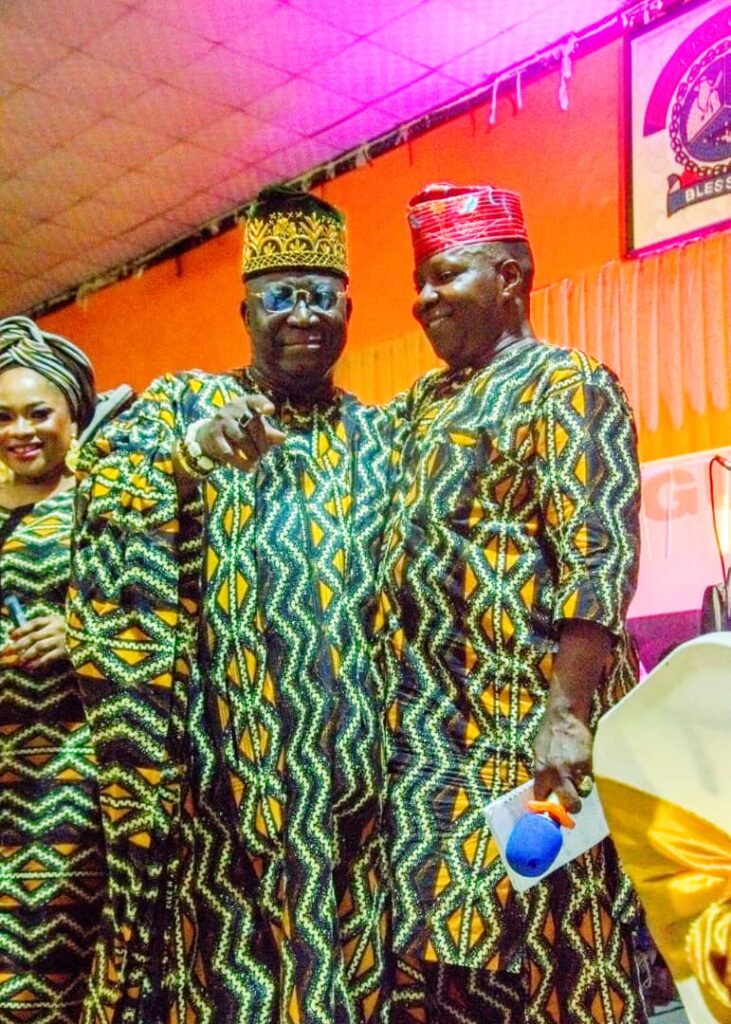 His first effort at fully fending for himself was in trading in bits and ends, especially iron bands (oja agba). He started off brightly but things moved rather slowly. Very soon, he analyzed his competition and his opportunities and came up with the idea that, all alone, he could not reach all of his intended targets without some form of assistance from deploying more human resources into his business. So, he employed a band of people to assist him trade extensively while he conducted the business from the top.
Fortune soon smiled on him because by trading outside religious, ethnic, and other sectional lines with his itinerant small-timers, he was able to garner a critical mass of customers to satisfy on a daily basis.
But, much more than his trading instincts, was his ability to keep his accounting books. He was so adept at keeping his accounts, it was said that he knew by rote all his transactions and those carried out by his subordinates. With time, he opened more shops and he was no longer itinerant, even though his employees still were.
Sensing his business acumen and his visible success, he was approached by a retinue of European companies to be their agents in Lagos and in the hinterland, trading in merchandise.
This was the beginning of the stupendous wealth of Alli Balogun. Having to trade with those in the hinterland, he figured out pretty quickly that he had to do some backward integration by investing massively in a transport system. He chose to invest in merchandise bearing canoes along the rivers, lagoons, and creeks by which he could easily reach out to the hinterland. This was to markedly improve his fortune and earned him the sobriquet 'ALLI OLOKO' (essentially bcos of his merchandise-bearing trading canoes). Some of the noe business became so enamoured of him that they adopted his name, ALLI. But in order to particularize their own Alli from his own, they began referring to themselves as Alli Owe(Alli of the canoe Paddlers).
While all these were ongoing, like all forward-looking shrewd businesspeople, he decided to diversify into another line of business that will challenge more, his sharp intellect.
Meanwhile, he had become so successful from merchandising, and he was living large. He had imported a ROLLS ROYCE car from the United Kingdom and after a few years, bought yet another Rolls Royce, making two, the second of which he rode mostly during Muslim holidays and festivities.
Then came the idea of supporting entrepreneurs to engage in any line of business and be successful at it, especially those who lacked the financial muscles to attain a decent start or those who had run into financial rough weather in the process.
Combining his book keeping skills and his money liquidity, he set up shop to be a financial potentate in what was then a loose financial regulatory environment. In a short while, he became adept at it, and made so much money that he became a first point of call, an alternative, and subsequently a competitor, to the risk management functions of the only bank in Nigeria at the time, the British Bank of West Africa (the precursor of today's First Bank of Nigeria). This explains his honorific 'O gbohun kan ilekun, mama ta kiji, bi ko se ni wa ya'wo, a s'eni wa san.' (Calm and unperturbed by the knock of a complete stranger on his front door; he was sure whoever was at the door had arrived to either repay his debt or he had arrived to borrow from him).
Clearly, the most financially successful man of his time, Alli Balogun was the largest depositor in the British Bank of West Africa. The extent of his wealth came to the fore by an interesting happenstance. Another successful Lagosian, Tom Jones, of the Idumota area of Lagos, had gone to the British Bank of West Africa to conduct a transaction. His requests were turned down by the Englishman Bank Manager. In annoyance, Tom Jones was reported to have threatened to remove his deposits from the Bank, if his demands were not met. The Bank Manager was said to have calmly told him that the only deposits that could unsettle the Bank, if removed, were those of Alli Balogun. Aside his, no other person's deposit was big enough to threaten the Bank's operation.
Having conquered risk management as a line of business, Alli Balogun decided to venture into real estate. While he invested in properties with his own proceeds, he also benefited from properties as a result of asset foreclosures and forfeitures from his risk management business.
He built a lavish property of his own on Victoria Street (now Nnamdi Azikiwe Street) and called it "Makanjuola House', a name which also became one of his many sobriquets. At Muslim festivities, he had the habit of returning the title deeds of foreclosed properties to their former owners. This gesture was always anticipated and was met with joy and celebration, every year. Still, by the time Alli Balogun died in July 1933, he had a total of 44 properties; all on Lagos Island, except for the one in Iddo; opposite the Railway Terminus.
One other noticeable interesting attitude of Alli Balogun was his non-belief in the courtship between young people before marriage. He would simply give out in marriage his daughters of marriageable age. Indeed, his first daughter was given out in marriage to the Chief Imam of Lagos, Imam Ibrahim. Subsequently, his other marriage-age daughters were betrothed to other Lagos families like Obanikoro, Jenmi, Affini, etc.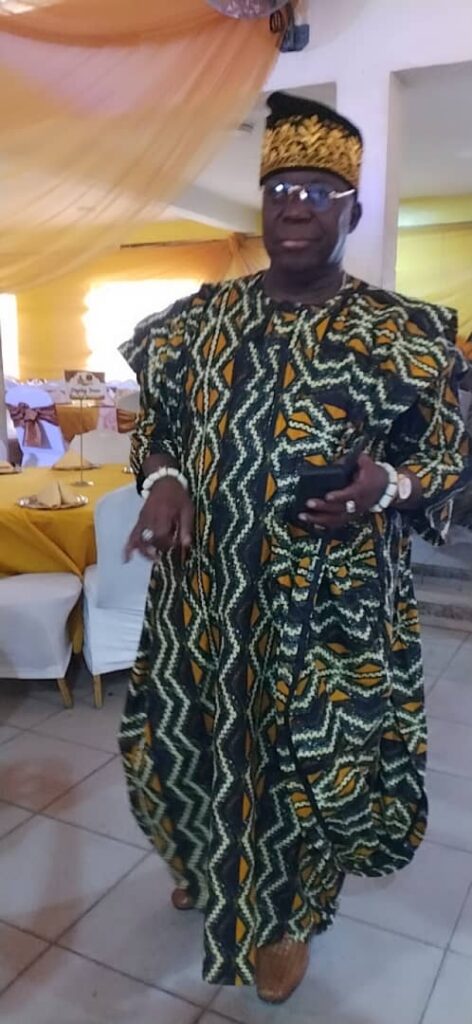 HIS POLITICS, RELIGION, AND PHILANTHROPY
Given his reach, wealth, and influence in Lagos, it was a question of time before Alli- Balogun would play the politics of his time. The seed for his full involvement in Lagos politics was sown by the British Colonial Government in 1899 when the Colonial Governor, Sir William MacGregor appointed Alli Balogun a member of the General Sanitation Board. This was a time, nationalistic fervor was unfolding and smoldering, as it were. In 1908, Sir Walter Egerton was Governor of Lagos and he had wangled three ordinances through the Legislative Council before presenting it to the Central. 
The Alli-Balogun Dynasty of Lagos hereby expresses its immeasurable appreciation to all that felicitated with us on the Special events marking our Patriach 90th Anniversary from the 13th July-23rd July 2023. Your moral  financial support  not to talk of your antendance of these events, not only assured us of our Patriach place in lagos history, but also united our family. On our part we Greet and congratulate ourselves, for this unique feat that brought all of us, including the Alli-Baloguns in the Diaspora together. Awa ni omo, Balogun dodondawa,  Balogun dodondara, awa omo Tapa Lenpe, aafi kunlikuli je iyan, pelu Alajoobi, mo yo fun gbogbo waa, moyo fun raami, mo ki raa wa fun Asee yori, aku inawo, aajose wa koni Di ibaje. Eebi wa a ma gboro sii, ni oola olodumare.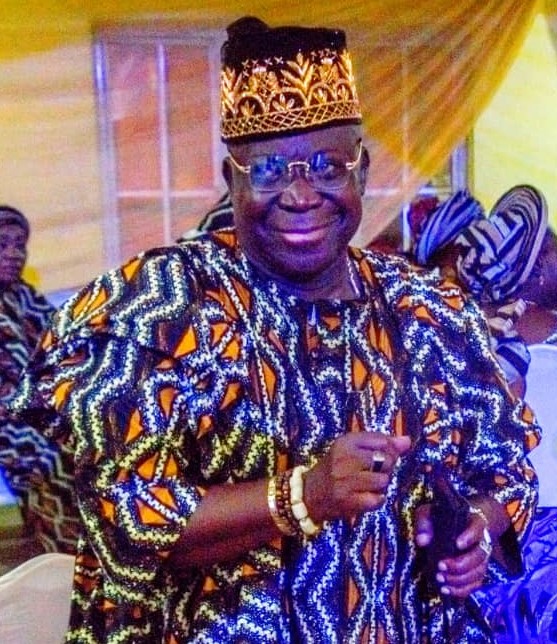 Otunba Adegboyega Ojora-Adejiyan , Chairman, Alli-Oloko Balogun Descendants Union