THE ELEVATION CLUB 2023 ANNUAL GETTOGETHER AND MEMBERS CAMPAIGN FOR ASHIWAJU 2023 PRESIDENTIAL RACE.
Almost all top organizations and associations in the world have a flagship annual event.
Either way, annual events remain one of the best ways to achieve certain key objectives, and also to know the state and level of the success of your aspirations.
An annual event is the perfect occasion for culture-building and getting everyone together.
It also allows members to understand how far the organization has travelled over the past year. It is also the perfect moment to introduce new objectives and plans that will be executed during the following year. It was on this point the ELEVATION CLUB, organized the get together on 14th January 2023.

The colorful event which centers on club members declaration for Asiwaju Bola Ahmed Tinubu 2023, aspirations.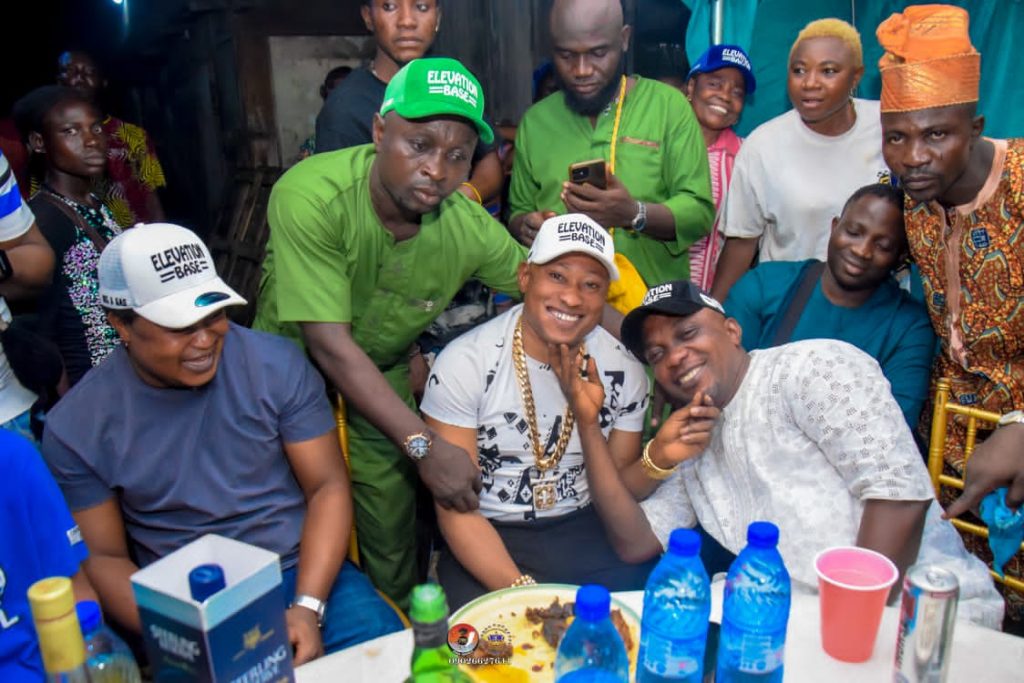 The special Guest of Honour, Alhaji Chief Rilwan Yekin Olawale (COOLER) The Olori ODO of Ijora and IGANMU kingdom, who was the Guest of Honour for the event, in his speech sensitized and mandate the youth present at the event and the entire club members, the reasons they should all come out in mass to vote for all the APC CANDIDATES, from the president to the assembly level.
He, furthermore, said that ASHIWAJU is a divine mandate, to renew our nation hope.
That's why we must all come together to vote him as the next president of Nigeria our great country.
The Olori ODO of Ijora and IGANMU kingdom lastly charge everyone present to be merry because We also cannot negate the fact that an annual corporate event is usually designed to be very relaxed and entertaining.
The robust event was full of entertainment with the abundance DJ's hired to showcase and entertain everyone. Food and beverages were in abundance keeping everyone happy, and create a pleasant, stress-relieving atmosphere.