Alhamdulillah… Infinite praise and thanks are due to the Almighty Allah, the ultimate inspirer of all good legacy. He has provided for everyone all the possible means to attain the good of life. Complete blessings and salutations go to anyone with a good legacy.
In Islam, legacy comes in various forms. It comes in the form or money or property. It comes in the form of children. It also comes in the form of knowledge.
This is understood from the ḥadīth of Imām Abū Dāwūd from the narration of Sayyidunā Abū al-Dardā' raḍiya Allāhu 'anhu, that the Prophet ṣallā Allāhu 'alayhi wa sallam says:
وَإِنَّ الْعُلَمَاءَ وَرَثَةُ الأَنْبِيَاءِ وَإِنَّ الأَنْبِيَاءَ لَمْ يُوَرِّثُوا دِينَارًا وَلاَ دِرْهَمًا وَرَّثُوا الْعِلْمَ فَمَنْ أَخَذَهُ أَخَذَ بِحَظٍّ وَافِرٍ
"The learned are the heirs of the Prophets, and the Prophets leave neither dinar nor dirham, leaving only knowledge, and he who takes it takes an abundant portion."
The good legacy which our beloved late father, ALHAJI High Chief Abdulfatai Adio Sulaiman the ODOFIN of IJORA and IGANMU KINGDOM left behind, it's too fantastic, and the memories will forever be in our hearts.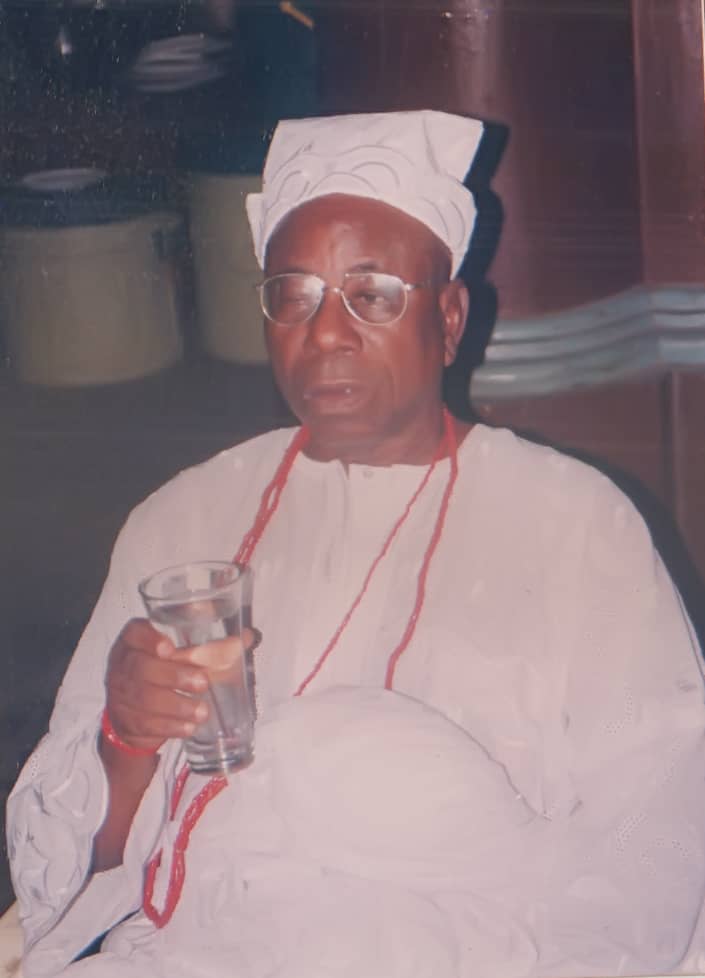 THE BIOGRAPHY OF BABA ODOFIN
HIS ROYAL HIGHNESS, HIGH CHIEF ABDULFATAI ADIO SULAIMAN THE ODOFIN OF IJORA AND IGANMU KINGDOM,  was born on 19th January 1932,
Into the family of Alh Raji Shittu  Sulaiman from Onikoyi Royal family and Sabalemot Oloke Sulaiman from Ojora Royal Family.
BABA ATTENDED Ahmad primary school and Saka Tinubu secondary school, Lagos.
HE WORKED with UAC for many year as an  account clack before retire in 1983
Also work with  Ojora Propety Office until Becoming the Odofin of Ijora.
HE MARRIED TO Late Alhaja Remota SULAIMAN, baba has  5 BEAUTIFUL CHILDREN
1. ALH Wasiu Akanni SULAIMAN
2. Alhaji  Waliu Alade SULAIMAN
3. Alhaja  Adegoke Salami SULAIMAN
4. Alhaji  Muizdeen Bolariwa SULAIMAN
5. MR  Afeez SULAIMAN, WITH MANY GRANDCHILDREN
BABA BEST COLOUR IS WHITE,
BEST FOOD IS EBA WITH FRESH FISH
HIS BEST MUSIC IS HIGHLIFE MUSIC
Baba have so many Friends and also belong to so many social club.
Baba enjoy Highlife Music.